Contact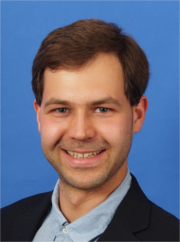 NEW: Bachelor/Master Thesis, Research Immersion Lab (RIL) and HiWi Topics Available!
If you are interested in a bachelor/master thesis, research immersion lab (RIL) or a HiWi position on one of the topics listed below, do not hesitate to reach me out.
NEW: Seminar "Computer Vision and Machine Learning for Computer Graphics 2020"
More information about our seminar in SS'20 can be found here
Research Interests
3D reconstruction and analysis of rigid and non-rigid scenes and objects
point set registration and transformation estimation
new sensors and hardware for computer graphics and vision
physics-based methods
Publications
2020









2019









2018




2017








2016





2015

Recent Positions
since Sept.2018:
Researcher at Max Planck Institute (MPI) for Informatics
Jan.2016 - Sept.2018:
Researcher at German Center for Artificial Intelligence (DFKI), Augmented Vision Department, Kaiserslautern, Germany
Oct.2016 - April.2017:
Visiting Research Intern at NVIDIA, Santa Clara, CA, USA
March.2014 - Dec.2015:
Researcher at the University of Kaiserslautern, Department of Computer Science, Augmented Vision Lab (operated in cooperation with DFKI)